Opera was selected to support Archos 604 Wi-Fi - Mp4 Converter
It was only late last month when Archos rolled out its new wide-screen portable media players, the Archos 404 and 604. Now, Norway's Opera Software has gotten busy congratulating itself for having been selected as the built-in browser on the Archos 604 Wi-Fi.
Opera and Archos teamed up last year on the Archos Pocket Media Assistant PMA400, and are now extending that relationship into a new generation of devices by embedding Opera 8.5 to enable full Internet browsing on the device. Opera will render pages to the portable media player 604's four-inch LCD display using its Medium Screen Rendering technology, and Archos will develop user interface elements for the device using Web technologies driven by Opera.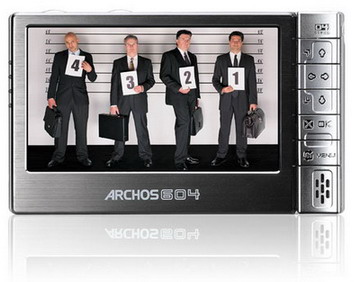 "Opera is a very valuable partner for us and its browser is an asset to our product," says Henri Crohas, Archos founder and CEO. "With Opera, we broke some barriers in the pocket media assistant realm in 2005 by making an advanced device that not only boasted 30 GB of storage and could record TV programs, but also provided full Internet access. This time around we have selected Opera once again to deliver a superior Internet experience to this new generation Archos portable media player, ensuring our customers a fast and reliable surfing experience."
Archos hasn't revealed specs, pricing, or availability for the Archos 604 Wi-Fi, but word on the street (and at the FCC) is that this Archos 604 portable media player will gain 802.11b/g Wi-Fi capability and possibly a touchscreen.