Convey Video Directly to iPod - Mp4 Converter
Thousands people grabs iPod player but rare people use it as video capture device. But now Bella's Catapult serves us right, it can hook up DV camera to iPod player for instant video editing, gives us recording options that DV camcorder wouldn't normally allow. In this case we can capture video directly to iPod player.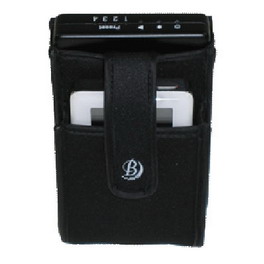 As pictured, Catapult is a battery powered BlackBerry-sized device that connects up to your DV camcorder and iPod player (or USB drive). As the camera records, the footage goes straight on to the iPod player, and you can then begin editing it immediately. The main advantage of this is that it eliminates the need to digitise the taped footage separately, thus saving you precious time.
The Catapult video capture device also gives you access to a number of functions that would normally be beyond a DV camcorder. There's adjustable time-lapse recording – ideal for those awe-inspiring "flower blooming" shots – and pre-recording, which basically records footage from just before the moment you press the record button. This means you could capture a winning goal from a live football match without having to record the whole game.
The Catapult video capture device will be launched in the second half of 2006, priced at around $300 (£170).