How to convert dvd movies to iso image
ISO file is an archive file of DVD disk. You can convert DVD to ISO file which can carry all the data with bits from the discs. In other words, you will be able to keep complete data from DVD including header on the disk. This article shows how to convert DVD to ISO with 4Media DVD Copy2 efficiently.
Step1, download 4Media DVD Copy2 and install it.
Step2, run the software. Then insert the original DVD you want to convert and the software will reading the data from your disc.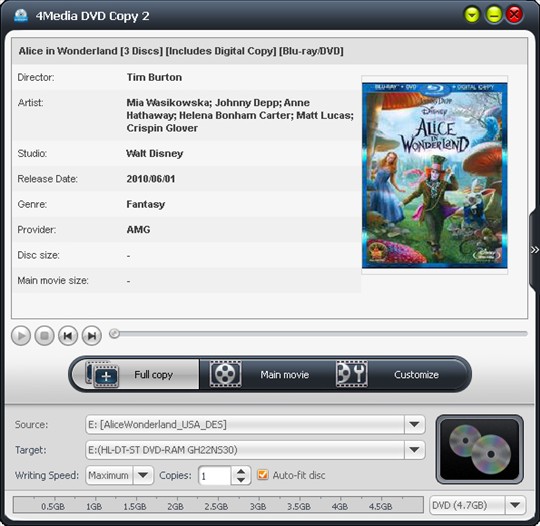 Step3, select "Save as image ISO" for Target option. In addition, you can backup DVD with Full Copy mode or Main Movie mode. Using Full Copy, you will keep all the data from the disc including the teaser trailer.
Step4, click copy button on the right lower lateral and 4Media DVD Copy2 will create ISO image file automatically.
Now, you know how to backup DVD to ISO with this easy-to-use DVD to ISO Converter software – 4Media DVD Copy2.
Featured Tips