Current Page:
Home
>
Guide
> How to: Download TV, Convert TV Progamme to iPod Video using Free Software? - Mp4 Converter
How to: Download TV, Convert TV Progamme to iPod Video using Free Software? - Mp4 Converter
Many TV fans were not happy when they missed their favorite TV episodes, today I'm going to tell you a good way to solve this problem, use free software to download and convert TV, let you watch it on iPod anytime.
Videora has recently released a freeware the Videora iPod Converter. Through this tool you can make almost any video iPod ready. In this case we can realize our own objective, to automatically download TV using Bittorrent and convert it to an iPod supported format.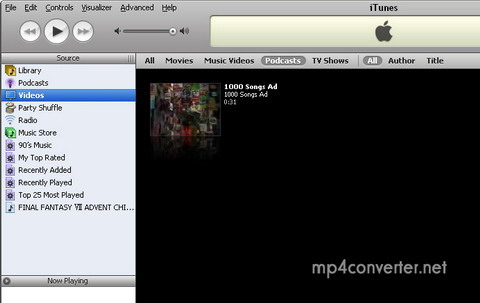 Step 1
Download a BroadCatching System, then install. This progamme will automatically download the TV.
Bear in mind two important things you need to configure in Azureus. Choose"Tools->Options". Check the box next to "Save to default data directory". Select a directory where you want to save your files. Check the box next to "Move completed files". Then choose a directory to save your TV shows. Click "Save".Then we have finished the configuration.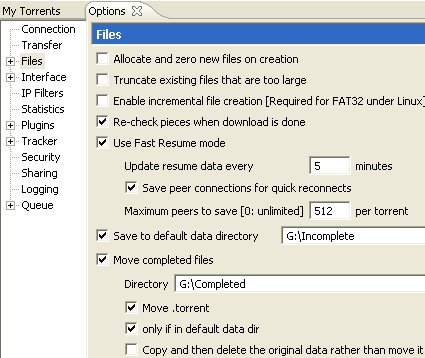 Step 2
To automatically convert the videos you will need to install both Videora and the Videora iPod Converter. We won't be using Videora, but it needs to be installed for the xCasting option to turn on.
After you get the Videora iPod Converter installed there are only a few more things to set before you're ready to go. Click on "Setup". Choose a directory where you would like the iPod ready files to be placed.
UPDATE: The H.264/AVC profiles do not work with the iPod. Choose either SP or MPEG4.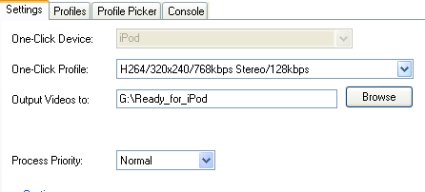 Step 3
For xCasting you need to select where you installed Videora before you can configure it. Check the box for "Automatic Queuing" and choose the directory where your completed downloads are stored. Pick a time interval to check the directory. Click "Save".

Now anytime when a new file appears in your "completed" directory, Videora will automatically add it to its conversion queue. After the files have been successfully converted they will be placed in your other folder, ready to be transferred to your iPod. The converter can automatically copy the files to your device, but we were unable to test this feature since Apple is still telling us they're "Processing Order".
Good Luck to you!