Thomson announces three DAPs and a PMP for Europe --Mp4 Converter
RCA-parent Thomson announced three new MP3 players for the European market today, along with a 30GB PMP called the X3030E, which should look quite familiar because it's just a re-badge of the Lyra X3030 that we covered a few months back. First up is the 6GB EH306 MP3 player, also known as the Black Diamond, which is an iPod nano-like device sporting a 1.5-inch color OLED display, MP3, WMA, WMV, and MPEG-4 file support, fifteen hours of battery life, and that old standby, the FM tuner -- all for around $320 when it hits stores in October. Next we have the Lyra EM2600 (pictured), a 512MB or 1GB flash-based MP3 player which is basically a color version of the RD2312 we spotted at CES 2005, and which will cost $100 or $126 depending on capacity. Bringing up the rear is arguably the hottest model of all, a little waif of a DAP known as the EM2802. With this one you're getting the same color screen and codecs as the EH306, but in a much smaller package and in capacities of either 1GB or 2GB -- which will go for $165 and $216, respectively, upon their November launch. You've already seen the EM2600; now keep reading to check out all the other upcoming devices...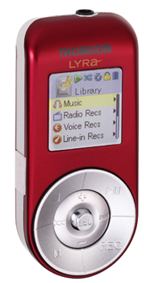 X3030E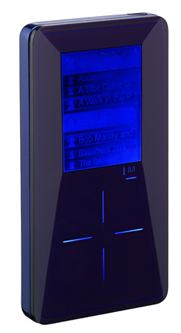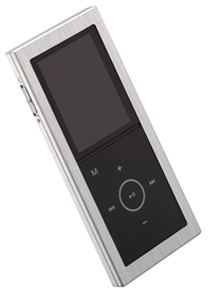 EH306 "Black Diamond"