Snow Leopard hook into Microsoft Exchage - MP4 Converter
Two weeks ago, Apple introduced the preview version of Mac OS X 10.6 and Safari 4.0 to some of the developers. Recently, screen captures of Mac OS X Snow Leopard test version have been shown by German website Apfeltalk.
Snow Leopard focuses on the improvement of the capability, stability and the curtailment of the volume instead of OS function. However, the recent screen captures still present some interesting new features.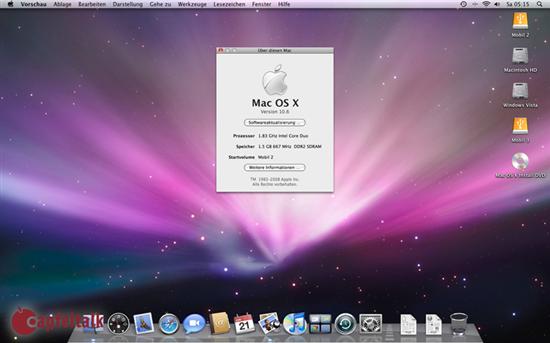 The new Address Book 5, dubbed Address Book Exchange, will hook into Microsoft Exchage, which adds a connection to the Microsoft collaboration format.
Safari 4 offers a "Save as Web Application" menu item to help users create web apps that can potentially be used offline. This feature extremely attracts the Google Docs or Photoshop Express fans.