Detailed information about Sony mylo - Mp4 Converter
Sony is launching its first WiFi broadband communication and entertainment device to capitalize on the growth of wireless Internet access. The new Sony mylo personal communicator is capable of operating in any open 802.11b wireless network.

According to Sony, the Sony mylo personal communicator is designed for people who use instant messaging as a primary form of communication and networking for their social life. The name mylo stands for "my life online" and the Sony mylo personal communicator lets consumers use instant messaging, browse the Internet, listen to music, send emails and view photos concurrently.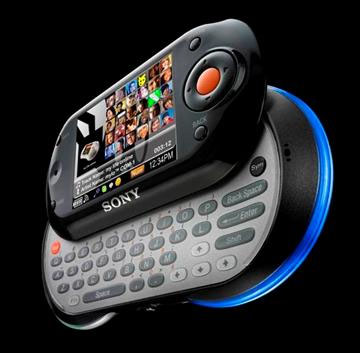 Small enough for a pocket or purse, the slim, oblong-shaped Sony mylo personal communicator features a 2.4 inch color LCD (measured diagonally) with a slide out QWERTY keyboard for quick thumbtyping.

The Sony mylo personal communicator, available in black or white, comes embedded with popular instant messaging services: the Google Talk instant messaging service, Skype and Yahoo! Messenger. These services are free and the product does not require initial computer setup or a monthly service contract.

The Sony mylo personal communicator also includes JiWire's hotspot directory listing more than 20,000 WiFi networks in the United States.

The "What's Up" screen serves as the communication central, storing up to 90 friends' avatars for a quick status of who is online. An embedded HTML browser lets users connect to full Web pages on the Internet.

The Sony mylo personal communicator also runs an e-mail client, being compatible with services such as Yahoo! Mail and the Gmail web mail service.

The Sony mylo communicator comes with Skype software built into it, allowing registered Skype users to make free Internet calls to other other Skype users worldwide.

The mule Sony mylo personal communicator comes with 1GB of flash memory, to store data. This includes music, and the device is complatible with MP3, ATRAC and WMA (secure and unsecure) files. The Sony mylo personal communicator has a built-in speaker for listening to music as well as headsets. It can also play MPEG-4 videos by transferring files via USB cable or with Memory Stick Duo media.

Sony mylo auto detects other mylo units cose by and creates an ad-hoc network. With the ad-hoc application, is possible to share play lists and stream music between mylo communicators one at a time.

The lithium-ion battery offers up to 45 hours of music playback, around seven hours of chatting and web surfing and more than three hours of continuous Skype talk time. This Sony mylo comes with a microphone, stereo headphones, a USB cable and a neoprene case.

The Sony mylo personal communicator will be available in September for about US$350.