Current Page:
Home
>
News
> Claro launches QTek 9100 Pocket PC Phone Edition in the Brazil - Mp4 Converter

Claro launches QTek 9100 Pocket PC Phone Edition in the Brazil - Mp4 Converter
Mobile operator Claro, working in a partnership with Microsoft and HTC, is launching the QTek 9100 Pocket PC Cellphone Edition in the Brazilian market. The company is one of the main operators in the country, reaching more than 2300 cities and towns, with 19.4 million clients.

The integrated Windows Mobile Pocket PC Cellphone is capable of synchronising PIM with e-mail services such as Microsoft Exchange, over the air. The operator is bringing this new device to replace the QTek 9090, added to their line-up last year.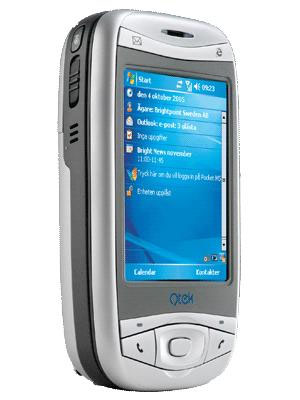 With the QTek 9100 Claro is introducing a Pocket PC Cellphone Edition running Microsoft Windows Mobile 5.0, providing users with optmised access to Outlook Mobile, MSN Messenger Mobile e Windows Media Player 10.

The media player is compatible with video (MP4, 3GPP, WMV) and music (MP3, WMA). The Pocket PC Cellphone also provides web browsing through Pocket Internet Explorer and mobile versions of Microsoft Word, Microsoft Excel e a Microsoft PowerPoint viewer.

When used with Microsoft Exchange Server 2003 the Direct-Push Mail gives the users an automatic synchronisation tool that keeps e-mails, calendar and contacts constantly in synch with the server.

For easy of use, the Qtek 9100 Pocket PC Cellphone has a sliding keyboard and touchscreen. In terms of connectivity it provides access to GSM for voice and GPRS/EDGE networks for mobile data, plus wireless LAN access and Bluetooth for short range communication with other devices.

The Qtek 9100 Pocket PC Cellphone will be offered to the consumer market, as well as the enterprise segments.