Apple Surpassed Google To Be The World Most Valuable Brand
The global brand research agency Millward Brown newly reports that Apple has surpassed Google to be the world's most valuable brand, which is the end of Google's number one position in the past four years.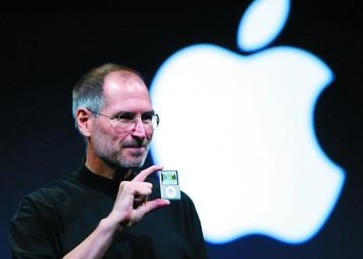 According to the Best 100 Global Brands survey made by BrandZ, Apple's brand value reached 153 billion U.S. dollars, almost half of Apple's market value.
Contributed to its products such as iPhone and iPad, hot sales in the world, Apple has passed over Microsoft last year to become the world's most valuable technology company. For mac software, such as ipad video converter, iphone transfer etc, please check the link for details.
Millward Brown's Global Brand Director Peter Walsh said Apple's focus on product details and its increasing influence in the business environment come to the unbeatable performances among all other consumer electronics manufacturers.
According to Millward Brown's report, apart from Apple in the top ten brands, Google ranked the second, IBM the third, Microsoft the fifth, AT & T ranked seventh and China Mobile the ninth. With the rapid growth of fast-food industry, McDonald ranked ahead of two in the fourth in the new year. The cigarettes manufacturer of Marlboro down to eighth, and General Electric (GE) ranked tenth.
The survey also shows that among the top 100 brands, 19% of which are from emerging markets, higher than 13% of last year. Facebook successfully made into the top 100, ranked 35th with brand value of 19.1 billion U.S. dollars.
Toyota has once again become the world's most valuable automobile brand. The company has recovered from last year's recall issue. But the survey did not consider the influence of the Japan earthquake in March on the manufacturer's product supply chain.
Besides, the survey shows the top 100 brand's total value increased 17% to 2.4 trillion.
More Apple company and technology news, please check out News for details.